Mom's Connection
September 13th - May 30th, 2018
$65
Mom's Connection is designed to educate, encourage and equip women for the most important job in the world - parenting. Through practical, Biblically-based teaching on parenting through supportive interaction in small groups led by experienced mothers, called 'Tutus 2' women after the Titus 2:3 model in the New Testament, Mom's Connection fosters growth not only in parenting skills but in our wholeness as women - intellecutally, relationally and spiritually.
QPR Suicide Prevention Training and Dinner
April 20th, 2018
INVITED to a FREE QPR Training Sessions led by a certified trainer. Sponsored by Family and Youth Ministry. This is open to anyone in the community. Just as people trained in CPR help save many lives each year, people trained in QPR can recognize the warning signs of a suicide crisis and question, persuade, and refer someone in crisis for help. QPR Training is recommended for parents, friends, teachers, ministers, medical and mental health professionals – anyone who wants to know more about keeping the ones they care about from dying by suicide. This training may be difficult for someone who has recently lost a loved one to suicide. Please register each person who will be attending .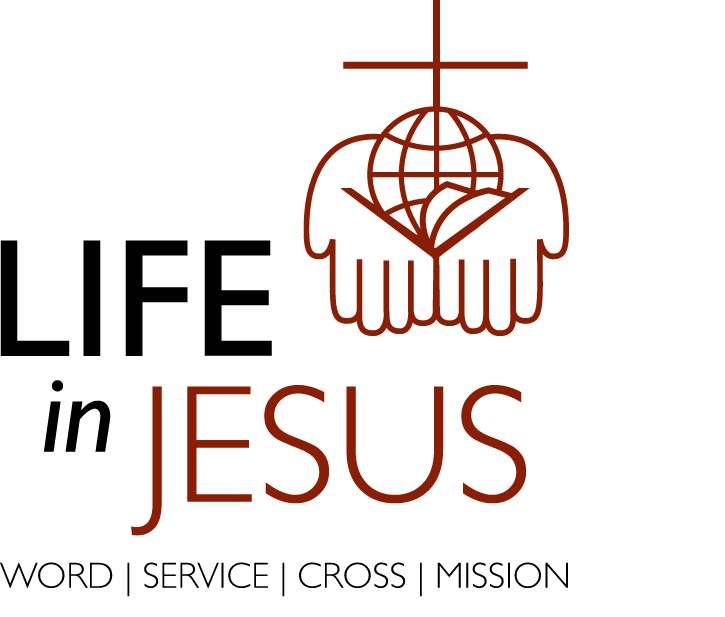 LIJ Youth Testimony and Celebration Events
April 22nd - April 29th, 2018
Registration for students in 6th, 8th, 10th and 12th grades participating in testimony and celebration events. Please register each student participating as well as provide answers to each question to complete your entry. You will need the following information to complete the registraiton: 1. WORD that describes their faith journey 2. Scripture Verse used in their testimony 3. Media/Tech needs. Please submit a picture of your student(s) to mstafford@goblc.org.
5th-6th Grade Faith Legacy
May 18th, 2018
Mother/Daughter and Father/Son Night
5th & 6th Graders
Friday, May 18th
5:30 - 9:00 p.m.
Dinner at 5:30
BLC Fellowship Center
Mothers and daughters will meet together in the fellowship hall to discuss what it means to grow into a woman from a Biblical perspective, and fathers and sons will meet in the Activity Center to discuss what it means to be a man of God. Parents and kids will engage in activities that will open the lines of communication and help to build and keep trust in your relationships. As with all Faith Legacy classes, there will be a blessing event on Sunday, May 20th during the 10:45 service.
Part of the evening will include discussion about sexuality and the students' changing bodies. Due to the nature of the topic, there are materials you will need to review ahead of time. Once you have registered I will email those to you.
If you have any questions, please do not hesitate to contact me. 414-861-0607
In Christ,
Becky Schrotenboer
Vacation Bible School - Volunteer Registration (2018)
June 25th - June 29th, 2018
Thanks for joining our team! You are what make it possible to bring the message of God's love to 450 children every summer.
VBS offers a variety of volunteer positions that require different gifts and talents. Please consider the following positions & select any that you would like. If multiple positions are selected, you will be placed where you are most needed to serve.
Youth entering 6th grade in the fall thru adult are welcome to volunteer. Anyone over 18 is required to undergo a background check for the safety of the children.
If you have any questions, please email vbs@goblc.org
Vacation Bible School 2018
June 25th - June 29th, 2018
Spend the morning with us at Shipwreck
Children will spend the week together learning about the amazing love of Jesus, meeting new friends, singing great songs, playing fun games, eating tasty treats, and so much more.
Our program runs from 9 am-12 noon Monday through Friday, with a picnic after Sail Away Send Offon Friday.
Please note that registration categories are based on grade in the fall of 2018 (or age on June 25, 2018)
LIJ Mission Trips l Guatemala
July 29th - August 5th, 2018
$100
Join the discipling team returning to Magdalena, Guatemala for a second year to partner with Students International to assist with community outreach efforts focused on discipling and sustainable economic development. While partnering with the local ministry hosts as well as the community, we will share the love of Jesus through relational community projects such as health clinic, special education, creative arts, sports, women's social work, animal clinic, micro finance and more. BLC has been partnering with this community since 2017 to address needs and extend the Kingdom of God! Strong spanish ability a plus.
Life in Mission Students grades 11 and 12 as well as adults and college students are invited to registers. Space is limited to 10 people. Trip cost is $1400 including airfare, ground transportation, trip insurance, meals, lodging, tshirt and all program expenses. $100 deposit holds your place. Registration closes Nov. 15. Fundraising opportunities will be offered.
Contact Nathan Ballard or Mary Stafford-Nunez for more information.